Animated Egyptian Eye Tutorial
Part 3A - Assemble The Animation
77. Launch Adobe® ImageReady™ and click File > Import > Folder as Frames.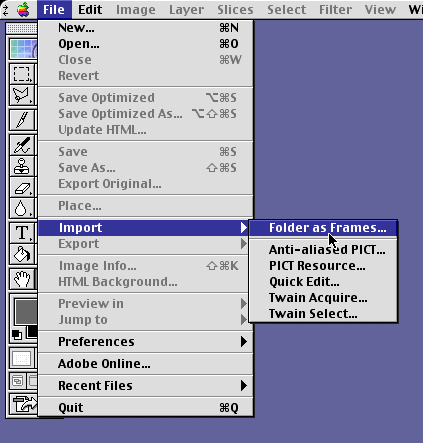 78. Navigate to the folder containing the frames and click "Choose" on the Mac®...
or "OK" on a Windows® system.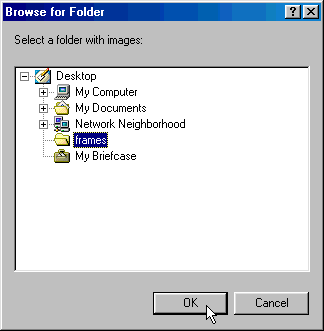 79. You will see the first frame in the document window.
80. The Animation palette will display the 10 frames. In this case frame number 10 was placed as frame number 2 (according to the order of the filenames). No problem. Simply click on frame 2...
81. Then drag it all the way to the right and drop it.