Porting Fonts Across Platforms:
Number 10A
Porting Mac® TrueType® Fonts To The PC With Mac TransType
Click here for more on working with TransType
Click here for legal note on fictitious font name used in this tutorial
1. Launch TransType on the Mac. You will see a window similar to the following:
Note: for these tutorials we will be using the demo version.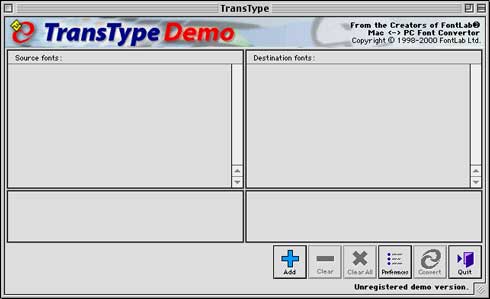 2. Select the Mac TrueType font you wish to port to the PC. In this case we will use Stretch Italic. Drag and drop the font suitcase into the left side of the TransType window.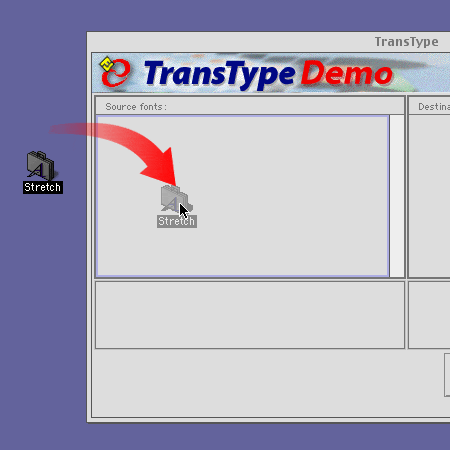 3. Next we need to check the encoding. It is unclear from the input specifications in the legend panel that TransType can detect the source encoding (below). This is because the font is inside the Mac suitcase. We'll have to open it and look inside (next step). More here on TransType's font input and output specifications.