Porting Fonts Across Platforms:
Number 5A
Porting PC TrueType® Fonts To The Mac® With PC TransType
Click here for more on working with TransType
Click here for legal note on fictitious font name used in this tutorial
1. Launch TransType on the PC. You will see a window similar to the following: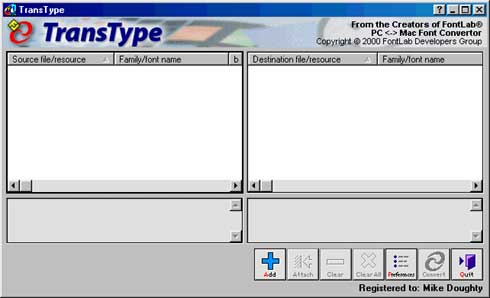 2. In this case we will convert Phaedra (Phaedra.ttf) (more here on identifying PC TrueType fonts). Drag and drop the file into the left side of the TransType window (the source list). Click here for more on adding fonts to TransType.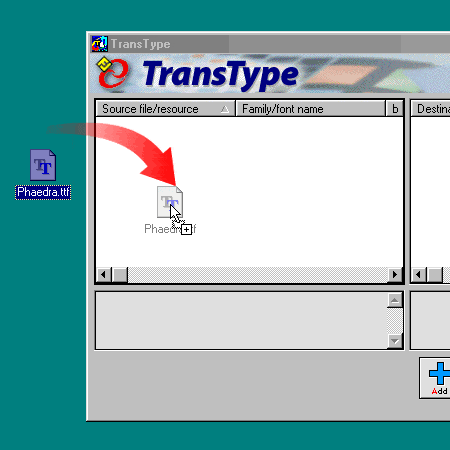 3. In this case, the default conversion specifications are all that is required. The font is ready to convert. The input specifications in the legend panel on the left indicate that TransType can detect the source encoding okay (below). More here on TransType's font input and output specifications.