Vectorize a Logo From an Image
Part V: Trace The Map
51. Launch Adobe® Streamline®, then click File > Open and navigate to the logo map 300.psd Photoshop® file created in the previous step (or whatever name you gave it) to open it. The document window will look something like the one below.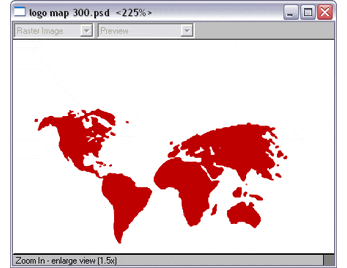 52. Next, click Options > Conversion Setup. There is no change from the defaults this time. In the Conversion section of the dialog make sure only the "Outline" check box is checked. In this example, we only want to trace the map outlines.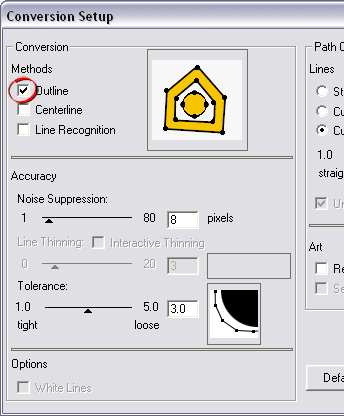 53. Next, click File > Convert. The converted art will appear in the document window as shown below.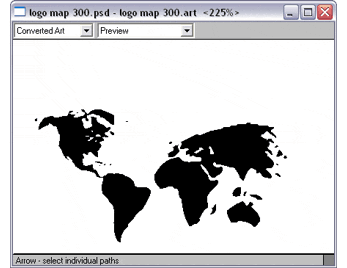 | | | |
| --- | --- | --- |
| | | Note: I'm not so sure I am satisfied with the conversion so I want to look closer .... |
54. In this case I will use the Zoom Tool and drag a marquee around an area of the converted art to take a closer look. I am not quite happy with the conversion. I think I can do a little better if I upsample the image to 600 ppi.