Vectorize a Logo From an Image
55. Open the logo map 300.psd file in Photoshop®.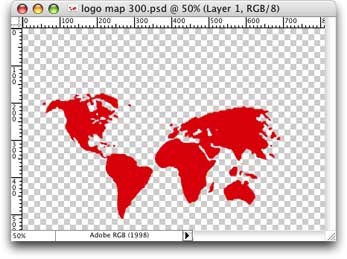 56. Next we need to upsample the image so Streamline have more pixels to work with. Click Image > Image Size. In the Image Size dialog please note that this image has a resolution of 300 PPI (pixels per inch). Put a check mark in the "Resample Image" checkbox.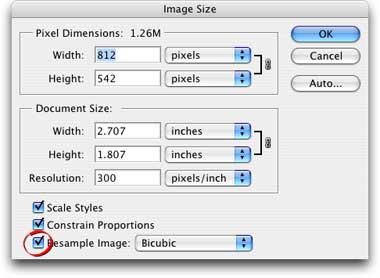 57. Enter 600 in the Resolution text box. Please note that the number of pixels in the Width and Height boxes now increase to accommodate the new image size. Click "OK" when done.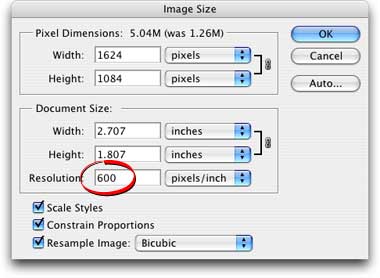 58. Now save the file as a new file name. Click File > Save As and give it a new file name. In this example, I called the file "logo map 600.psd".