Vectorize a Logo From an Image
Part I: Separate The Green Color
In this part, the best approach is to select the orange areas, then invert the selection so everything except the orange colored areas are selected. This will be the fastest and easiest way to separate the green color.
1. The first step is to load the GIF image into Photoshop®. Click File > Open to open the file.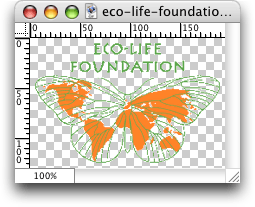 2. When you first open the file, please observe the Layers Palette. Next to the layer thumbnail image, it says Index. This indicates that the file is indexed color. GIF images use indexed color so we first have to convert it to True Color RGB. This tutorial requires that we work in RGB format so to convert the image to RGB click Image > Mode > RGB. Please notice in the Layers Palette that the word "Index" no longer appears next to the layer, rather you see the word, "Layer 1". Photoshop® does not allow you to add layers to an indexed color image, but it is easy enough to convert to RGB format.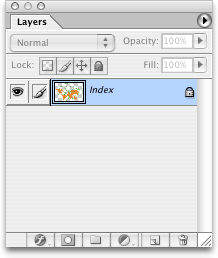 3. For clarity, we will add a new layer to the file and Bucket-Fill it with white so you can see the artwork more clearly. Click the small curled page icon at the bottom of the Layers Palette. This is the "Create a new layer" button.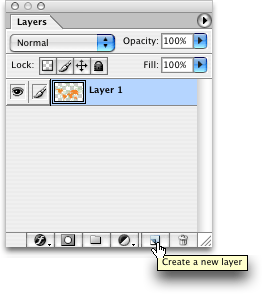 4. Next, drag the new layer underneath Layer 1 to position it underneath it. Look at the animation below to see how this is done.