Vectorize a Logo From an Image
5. Next, if the default foreground and background colors are not black and white, click the small black and white icon to the lower left of the color icons at the bottom of the Toolbox.

6. Next, switch the foreground and background colors in the Toolbox by clicking the little arrows in the upper right corner of the the color icons at the bottom of the Toolbox. This will change the foreground color to white so when we use our painting tools, we will be working with white.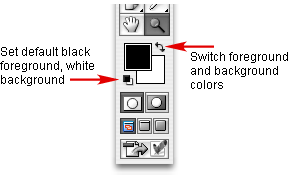 7. Next, select the Paint Bucket Tool and make sure the new layer is selected and click anywhere in the document window. This will flood-fill the layer and give the image a white background. Now it is easier to see the detail of the artwork.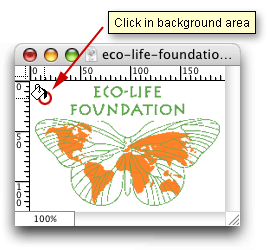 8. Next we need to upsample the image so we have more pixels to work with. Click Image > Image Size. In the Image Size dialog please note that this image has a resolution of 72 PPI (pixels per inch). Put a check mark in the "Resample Image" checkbox.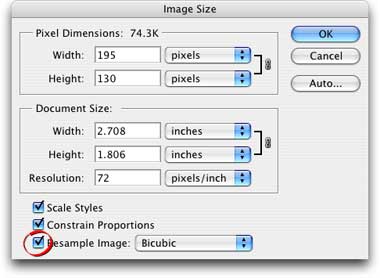 9. Then enter 300 in the Resolution text box. Please note that the number of pixels in the Width and Height boxes now increase to accommodate the new image size. Click "OK" when done.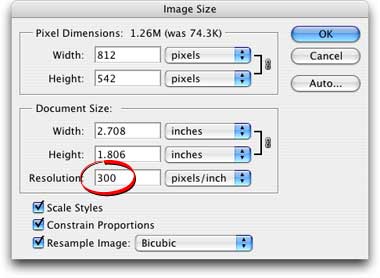 At this point it would be wise to save the file. Click File > Save As and choose a file name. In this example, I called the file "logo rgb 300.psd".