Vectorize a Logo From an Image
27. Depending on the background contents in the New image dialog, you will see a new document window. In this example the window has a transparent background (below left). Next, click Edit > Paste or Ctrl + V (Windows®) or Cmd + V (Macintosh®). The new image will appear in the document window. At this point, click File > Save and give it a file name to save the file to disk.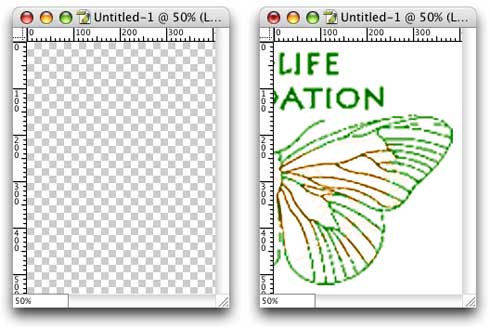 28. Below is a screenshot of the butterfly half image. In this project I cropped the image a little bit more to remove all unnecessary pixels for tracing with Adobe® Streamline®. Make a selection with the Rectangular Selection Tool then click Image > Crop.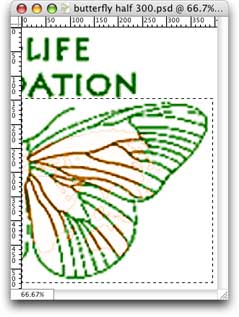 29. Below is a screenshot of the cropped image.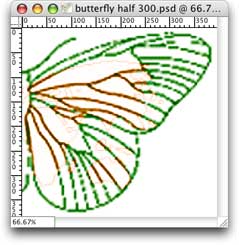 30. I'm still not happy with the contrast so I am going to bump it up just a bit more. Click Layer > New Adjustment Layer > Brightness/Contrast. This time I set the Brightness to +8 and the Contrast to +29.