6. This will open the Internet Services Administrator in a browser window. Click the "FTP Administration" link.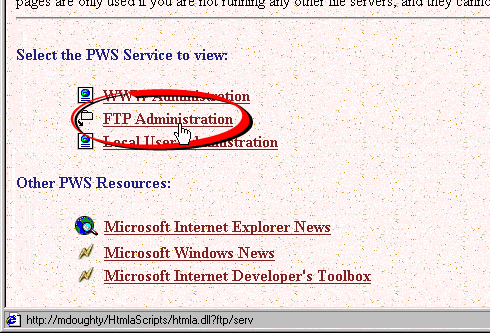 7. In the FTP Administration page, you can avoid logging in by allowing anonymous connections. Put a check mark in the "Allow anonymous connections" check box. To change the root folder and setup read and write privileges, click the "Directories" tab.
| | | |
| --- | --- | --- |
| | | Warning! If your network is connected to the Internet make sure that you only do this on a computer that is protected behind a correctly configured firewall. Permitting anonymous connections will allow anyone with access to your network to make an FTP connection and gain access to your hard drive. |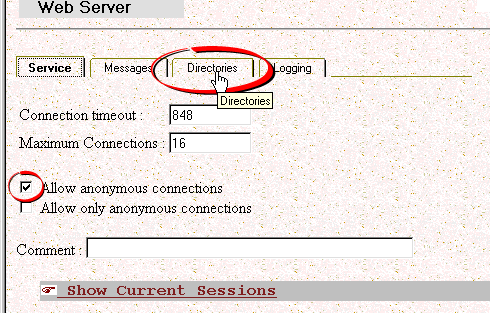 Click Here To Continue...