Return To Technical Manual Project Index
7. Save the job options for future use and give it a name.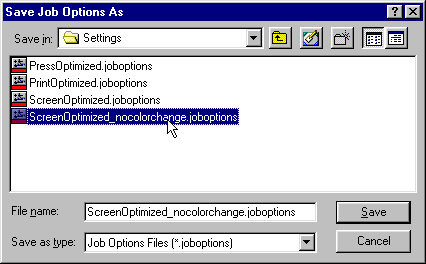 8. Now return to the Canvas 6 session where your document is loaded.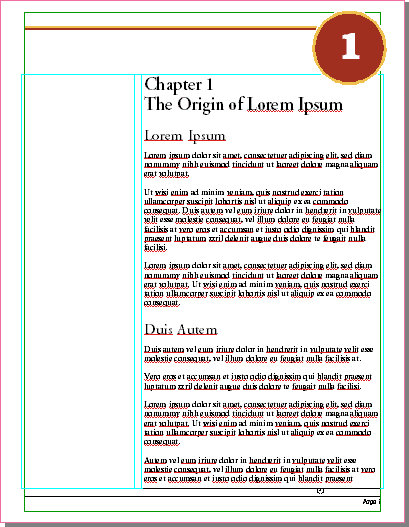 9. Click File > Print. You will see the Acrobat® Distiller® driver listed next to the "Printer" label in the upper left corner which was setup in an earlier step. Because we used GIF images instead of RGB EPS files, we need to output the file using the RGB color space (more on this here). If we were to use the CMYK color space and run it through Distiller the images would get "washed out". Also in this dialog I checked "Print to File". This may be just a fine point with Distiller. You can also send the output directly to Distiller without first creating a PostScript® file. However, Adobe® recommends sending the output to file then distilling it for slightly better results. Click "OK" when done.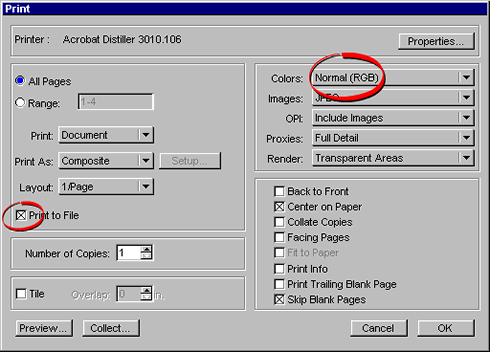 10. Canvas will display a status window while it is preparing the output.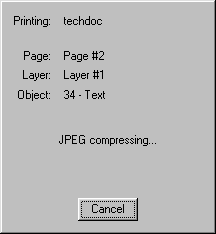 11. At this point it will prompt you for a filename and location for the PostScript file. Give it a name and click "OK".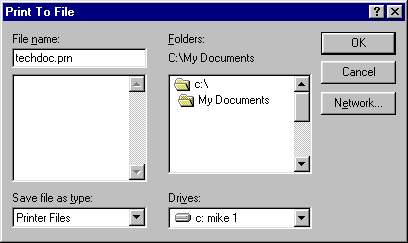 12. At this point you can drag and drop the PRN file onto the Distiller icon. Even if you exited Distiller, the job options that were active when the program was shut down will be in effect when the PDF file is generated.
Download The PDF Made From This Tutorial
Instructions:

1. First download and install the free Adobe Acrobat Reader

2. If you wish to view the PDF file only, simply click on the link below

3. To download in Windows®: Place mouse pointer on the link, then right click the mouse.

For Internet Explorer®: "Save Target As..."
For Netscape®: "Save Link as..." then save it to disk

4. To download in Mac®: Hold the mouse button down for a second or Control + Click and a pop up window will appear.

For Internet Explorer: "Download Link to Disk"
For Netscape: "Save this Link as..." then save it to disk.

Do The Tech Manual Tutorial Using QuarkXPress™