7. The next screen asks if you want to print a test page. Choose "No" then click the "Next" button.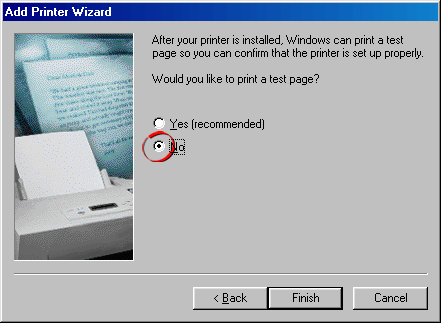 8. Next, Windows will prompt you for the Windows 98 CD-ROM. Insert the CD-ROM and navigate to the win98 folder containing the .CAB files (cabinet files). Windows will copy the necessary files...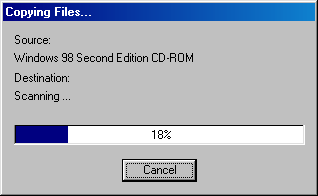 9. That's it! You're done. You will see the new printer installed in the Printers and Faxes folder. Note that the icon has a small diskette indicating that the port is to FILE. This new printer is now available to all your applications that allow printing.