9. Now switch to QuarkXPress and open the document where you want to place the graphic. Create a picture box for the EPS file, then click Ctrl + E (or click File > Get Picture).
10. Navigate to the folder containing the EPS file saved in a previous step and select it.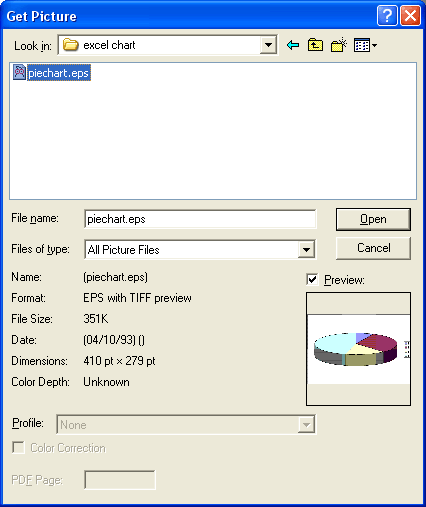 11. The pie chart is placed in the Quark picture box where you can position it and scale it. You can scale it up or down with no loss of quality because it is a vector EPS file. More on the vector format here.