Return To Technical Manual Project Index
18. Next highlight the subhead.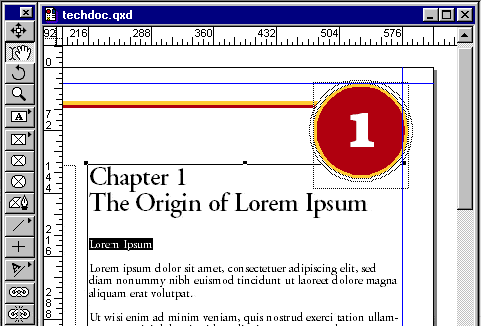 19. In the Measurements palette enter a point size of 24 points and click the button for bold type style. Leave the leading at 14 points. We are going to create a style sheet from these settings. The only time you would want 24 points of leading is where you would have a multi-line subhead. In that case you could apply a local format to that subhead only.


20. This is a view of the style formatting for the subheads. Now we can create a style sheet for subheads.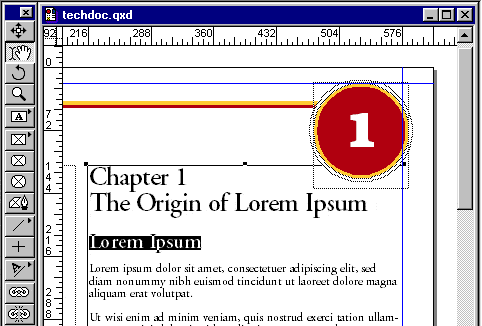 21. Click Edit > Style Sheets.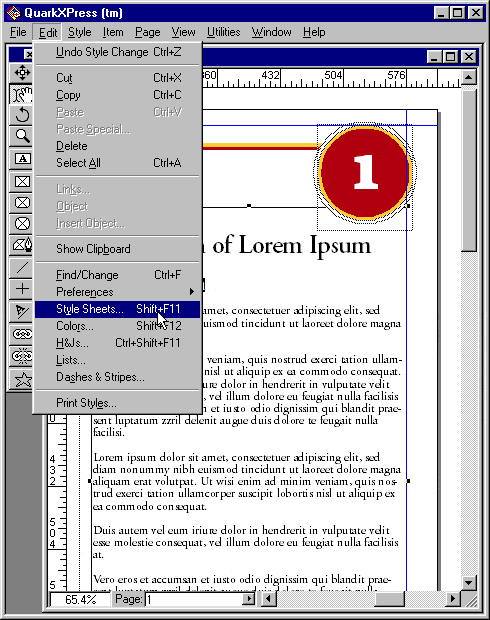 22. In the dialog, click New > Paragraph.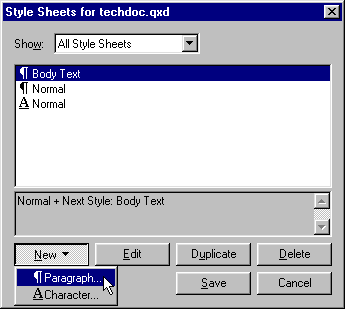 23. Enter "Subhead" in the name field. Make sure your example looks like the one below (Based On = No Style, Next Style = Self, Character Attributes Style = Default). Then click "OK".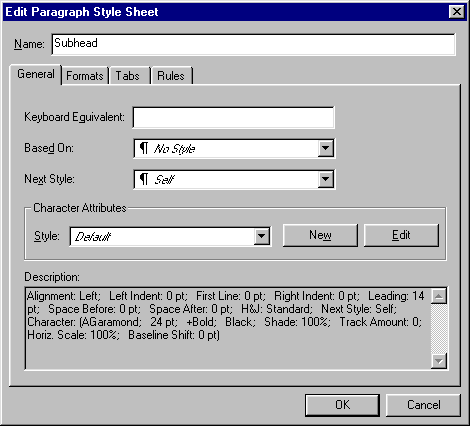 | | | |
| --- | --- | --- |
| | | Tip: The easy way to setup style sheets is to select text and format it the way you want. Then simply click Edit > Style Sheets and click New > Paragraph. Quark™ will have it all setup for you. At that point all you have to do is give your new style sheet a name. |

24. Next, with the first subhead still selected click Style > Paragraph Style Sheet > Subhead. This won't change its appearance but it will tag it with the "Subhead" style. Continue entering subheads, highlighting and tagging them with the "Subhead" style sheet.