Return To Technical Manual Project Index
26. With the text box still selected press Ctrl-C (Windows®) or Cmd-C (Mac®) to copy the text box.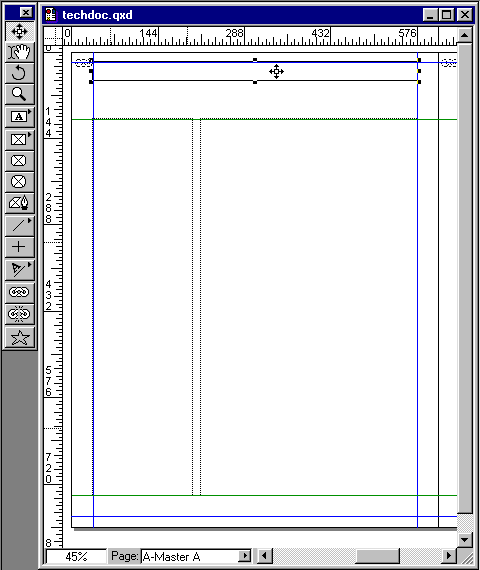 27. Next press Ctrl-V (Windows) or Cmd-V (Mac) to paste a copy of the text box onto the page.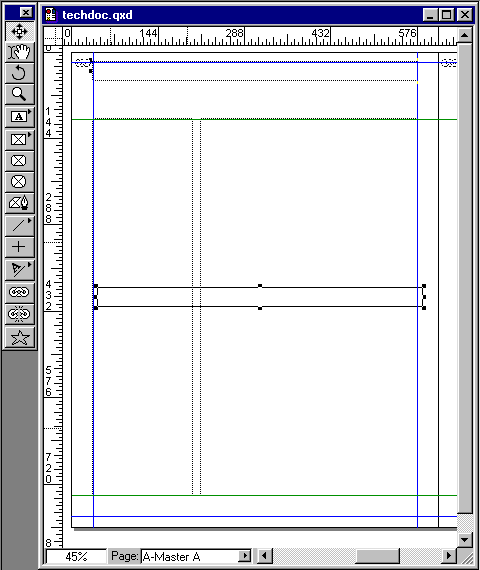 28. Using the Item tool, drag the new text box towards the bottom margin until it snaps.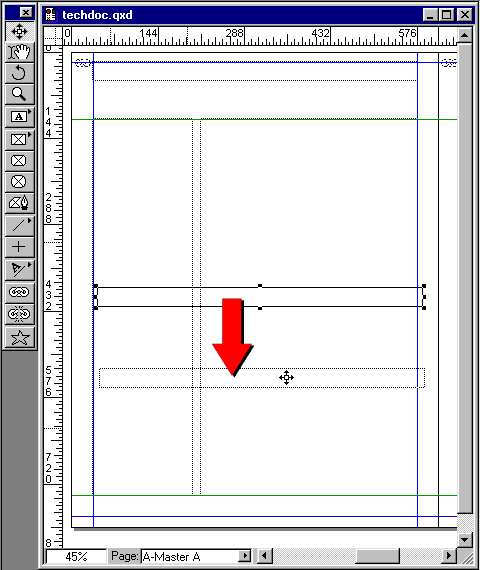 29. This is not its final resting place, but it's in the vicinity.